BIO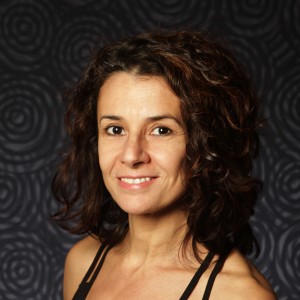 Barbara Gentile is the author, photographer and yogi behind Elevate: Yoga on the Roofs of New York.
Born and raised in Milan, Italy, Barbara brings to her latest projects two decades of life in NYC as a full-time photographer, working for Italian and American magazines, record companies and corporations.
Her yoga journey began in 2006. Through the teachings of Anandabhairava, she established a steady Hatha practice. Later, she graduated from Leigh Evan's Alignment-Based Vinyasa Teacher Training program at Greenhouse Holistic and, to deepen her ongoing immersion in circus arts, Sandhi Ferreira's Aerial Mukti Yoga Teacher Training at Jivamukti, NJ. She also studied Yin Yoga with Ulrica Norberg at ISHTA.
Barbara lives in New York's East Village and currently teaches Aerial Yoga at Jivamukti in Jersey City, and at Yoga Pole in Brooklyn. Her passion for NYC, yoga and the city's yoga community is revealed in the warmth, harmony and patient beauty of her images.